Thursday, September 20th, 2018
5:30 PM
Your presence is requested – please join us at our 20th Anniversary dinner!
The evening will feature delicious buffet dinner and drinks and an exciting program. We'll honor our shared victories, be inspired by community allies working for change, and shine a light toward future successes. Your support will help make Washington State a more equitable and just place for everyone to live, work, play and raise a family.
DETAILS & LOGISTICS
Thursday, September 20th, 2018
5:30 p.m. Social Hour; 6:30-7:30 p.m. Dinner and Program
Fisher Pavilion, Seattle Center ** Please note this year's new event location!
305 Harrison St.
Seattle, WA 98109
EVENT SPONSORSHIPS NOW AVAILABLE 
Event sponsors and table captains power our movement for equity! We accept sponsorships until day of the event, but some benefits are only available if reserved by Friday, June 22nd. For more information, contact EOI Development Director, Sam Hatzenbeler, via email or by phone at (206) 529-6375 or click here for more information about sponsorship opportunities.
CALLING ALL TABLE CAPTAINS
We rely on our table captains to help us get everyone to the party! Your task as table captain is to fill a table of ten. Your guests may purchase their tickets individually or you can purchase them in advance. If you would like to be a table captain, contact EOI Development Director, Sam Hatzenbeler, via email or by phone at (206) 529-6375. Click here for more information about becoming a table captain.
TICKET PRICES
All tickets include our fun social hour (complete with games, a live DJ and a photo booth!), a delicious buffet dinner and dessert (GF and vegetarian options available) and an educational, inspiring program.
Premium: $250 Includes free parking, premium event seating, take home gift, and special recognition at the event
VIP: $150 Includes special recognition at the event
General admission: $100
Can't attend? You can still support our work with a regrets donation!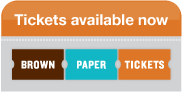 TRANSPORTATION & PARKING
Parking is available in all Seattle Center lots or on the street. The closest garage is the 1st Avenue North garage, which puts you about 1.5 blocks away from Fisher Pavilion at the corner of 2nd and Thomas. Additional garages are on Mercer Street near McCaw Hall and on 5th Avenue and Harrison.The Seattle Center is accessible by bus, monorail, bicycle, and foot!
Parking is included with the purchase of a Premium Ticket.
Click here to download a Seattle Center map.
ACCESSIBILITY
Disabled Parking: With a disabled parking permit, you may park all day in a one-hour or two-hour parking spot, of which they are several near the corner of Second and Thomas near the church and on the south side of Thomas Street behind the Seattle Center Pavilion.
Drop Off Locations: Gate 2/3 at the corner of Second and Thomas
Accessible Entries: East elevator and front (north) doors
Elevators/Ramps: East Elevator
Accessible Restrooms: Each restroom has an ADA stall. There are also accessible water fountains inside at both the east and west ends of the building
More information will be coming soon!